Whether you're a visitor or a local, here are 9 must-try native delicacies in Cebu that you shouldn't miss! Included in the list are some famous Cebu delicacies pasalubong that you can take home and share with others.
Popularly known as the Queen City of the South, Cebu boasts pristine white beaches and popular heritage attractions.

But, more than these beautiful spots, the locals are just as proud of the thriving food scene that they have to offer. With unique flavors that they have made their own, it's no wonder that Cebu delicacies have built up its own fanbase throughout the years!
Not sure which Cebu products and delicacies to try first? Whether it's your first time to Cebu and you're looking for some dishes to try (and some Cebu delicacies pasalubong you can take home), or if you're a local Cebuano looking for delicacies you haven't tried before, this list is for you!
About Cebu
Cebu, officially the Province of Cebu, is a province of the Philippines located in the Central Visayas (Region VII) region and consists of the main island and 167 surrounding islands and islets. Its capital is Cebu City, nicknamed "the Queen City of the South", the oldest city and first capital of the Philippines, which is politically independent of the provincial government.
Cebu Food Delicacies. Cebu is famous for its pristine white beaches, popular heritage attractions, lively festivals (particularly the Sinulog), and friendly locals, but over the years, it has become a major food spot, too! In particular, Cebu boasts the best Lechon in the country – even the famous Anthony Bourdain referred to Cebu Lechon as the "Best pig, ever!" in one of his No Reservations episodes aired in 2009.
In fact, did you know that Cebu has a "Lechon Festival"? The Halad Inasal Festival is Talisay's food festival. It is in honor of St. Teresa of Avila. The name of the festival is taken from the Cebuano words Halad, which means offering, and Inasal, which refers to the local term for Lechon or Philippine Roasted Pig.
Cebu is well-known for producing Lechon Inasal and has two towns that are dedicated to "Lechon Towns" with one being Talisay and the other being Carcar. The festival was formerly called simply the "Inasal Festival", but was renamed as "Halad Inasal Festival" to highlight the religiosity of the festival.

In the Halad Inasal Festival, dancers and participants parade freshly roasted and crunchy Inasal in the streets of Talisay while they perform their dance offerings and bring them even while they perform their ritual showdown. It is celebrated around, but never directly on 15 October, the feast of St. Teresa, so as not to interfere with the religious activities of the town feast.
Famous Delicacies in Cebu: 9 Must-Try Cebu Delicacies
---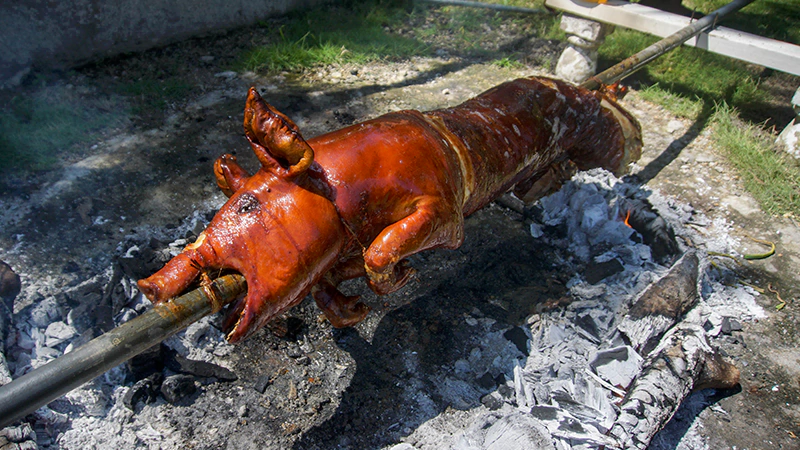 We can't talk about famous food delicacies in Cebu without mentioning Lechon. Lechon or roasted pig is a staple in almost every Filipino occasion. From birthdays to weddings to Pasko (Christmas), the celebration will never be complete without Lechon on the table.
Derived from the Spanish word for roasted suckling pig, Lechon is a famous delicacy in the Philippines – and Cebu is popular for offering some of the best Lechon in the country; in fact, Cebu is sometimes referred to as the "Home of the Best Lechon in the Philippines" and the "Lechon Capital of the Philippines".
But, since Lechon is such a thriving industry in Cebu, it is made available in every corner of the province. So, with so many lechon options available, where can you truly find the best lechon in Cebu? To start with, you should definitely visit the two famous "Lechon Towns" – Talisay and Carcar where some of the best lechons are produced. You can also buy some of Cebu's best-tasting Lechon from CnT Lechon, House of Lechon, Rico's Lechon, Zubuchon, and Ayer's Lechon, to name a few popular brands of Lechon in Cebu.
2. Masareal
In 1914, Juliana "Didang" Suico started the masareal business in Basak, Mandaue. Today, "Didang" is already an equivalent to the famous Cebu delicacies pasalubong brand. Masareal comes from the combined words masa (dough) and real (fine). It is a rectangular bar of mixed ground peanuts and sugar, packed in the white paper. The packing of paper is then secured with a piece of plastic twine or string.
As it originated in the city of Mandaue, the best masareal products can also be found in that city. It is one of the most famous delicacies in Cebu, not only for kids or peanuts and sweet lovers but also for balikbayans to bring back abroad. Aside from its original rectangular shape, the makers of masareal have now adapted to new changes and innovations in its shapes and sizes. Heart and other fancy shapes are now available in stores.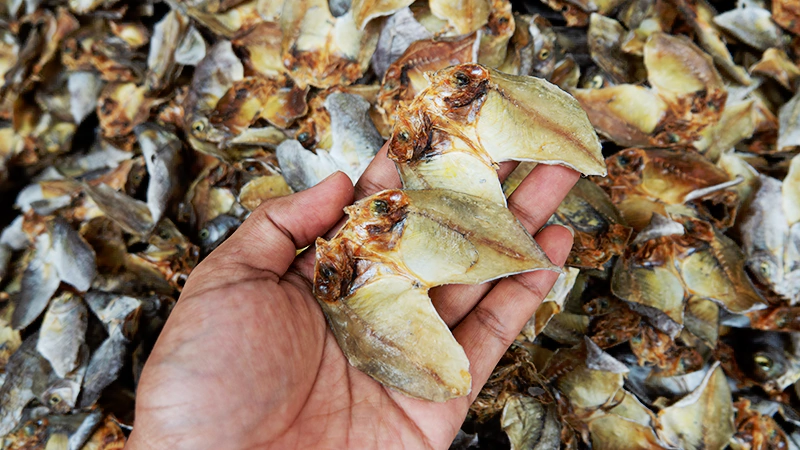 Danggit doesn't always come to mind when talking about food delicacies in Cebu, but it is in fact, one of the top native delicacies in Cebu.
Cebu is known for its danggit ("dang-git") – salted, sun-dried rabbitfish (aka spine foot), which is abundant and native to the island's shallower waters. The fish are split open, cleaned, salted, and spread out on drying racks under the sun. Danggit is popular among locals as a breakfast food, fried and paired with eggs, rice, and atsara (pickled unripe papaya), with a vinegar and chili dip on the side.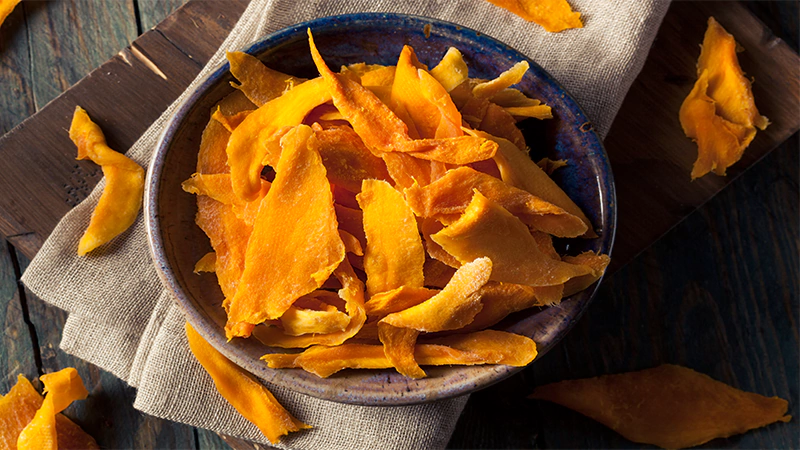 When it comes to must-try Cebu products and delicacies, you definitely shouldn't miss its dried mango! Guimaras may be popular for having the sweetest mangoes in the Philippines but Cebu owns the crown for the best-dried mangoes in the country. Dried mangoes are slices of best-handpicked mangoes, sun-dried and processed to extend shelf life. They are then neatly packed in small plastic bags which are preserved to make them convenient for travelers. These can be ripe or green.
The mangoes' poor shelf life may be the reason why people learned to dry them, and Cebu has made into perfection the art of drying that it produces the most excellent tasting, rich in vitamins, fat-free snack. In fact, dried mango is now one of the Philippines' most famous export products and Cebu is the largest producer in the country and abroad. Some dried mango popular brands you should try are 7D, Philippine Brand, Guadalupe, and R&M.
5. Pintos
Pintos are another must-try Cebuano delicacies. Pintos is Cebu's version of sweet tamales that can be found in Bogo City. It is made of ground corn mixed with milk, and butter or margarine that are wrapped in corn husks and then boiled for hours. There are other versions of pintos that have cheese, peanuts, and coconut meat. Every May 26, locals of Bogo City celebrate the Pintos Festival to give thanks to their biggest source of income, which is corn.
6. Otap
An oval crispy pastry made of eggs, flour, shortening, sugar, and margarine, Otap is one of the best Cebu delicacies. It is also a very popular Cebu delicacies pasalubong!
Its distinctive sweetness which is emphasized with its burnt flavor is a perfect pair for hot coffee, tea, and chocolate. The slightly flaky and crunchy texture melts easily in the mouth leaving a sweet lingering trace as you reach for more. This delicacy is a staple at all pasalubong shops in Cebu as it is also the most in-demand pasalubong snack.
Some of the most popular brands of Otap are Shamrock, Conching's, and Magic Melt. Shamrock branches can be found near Colon and Fuente Osmena, a store near Lapu-Lapu City Hall, and in Mactan International Airport.

The chorizo – a pork sausage enjoyed in various parts of the world, including North and South America, Mexico, Spain, and Europe, among others. Here in the Philippines, we have our fair share of longanisas and chorizos, too. Arguably, one of the most famous chorizos in the country is Chorizo de Cebu.
But, what is Chorizo de Cebu? How do you cook and eat it? Can you prepare it at home? Keep reading to discover the answers to these questions and more!
Squid (pusit) is one of the most popular seafood in the world. Like any seafood, squid is versatile, and can be boiled, braised, seared, grilled, and dried. In Asian countries like Korea, Japan, China, and the Philippines, dried squid is a popular choice not only for its flavor, but also for its affordability.
In the Philippines, arguably one of the best products of dried squid is Cebu. Famous for producing delicious delicacies like dried mangoes, lechon, and danggit, another must-try delicacy is the Cebu dried posit from Bantayan Island, north of Cebu.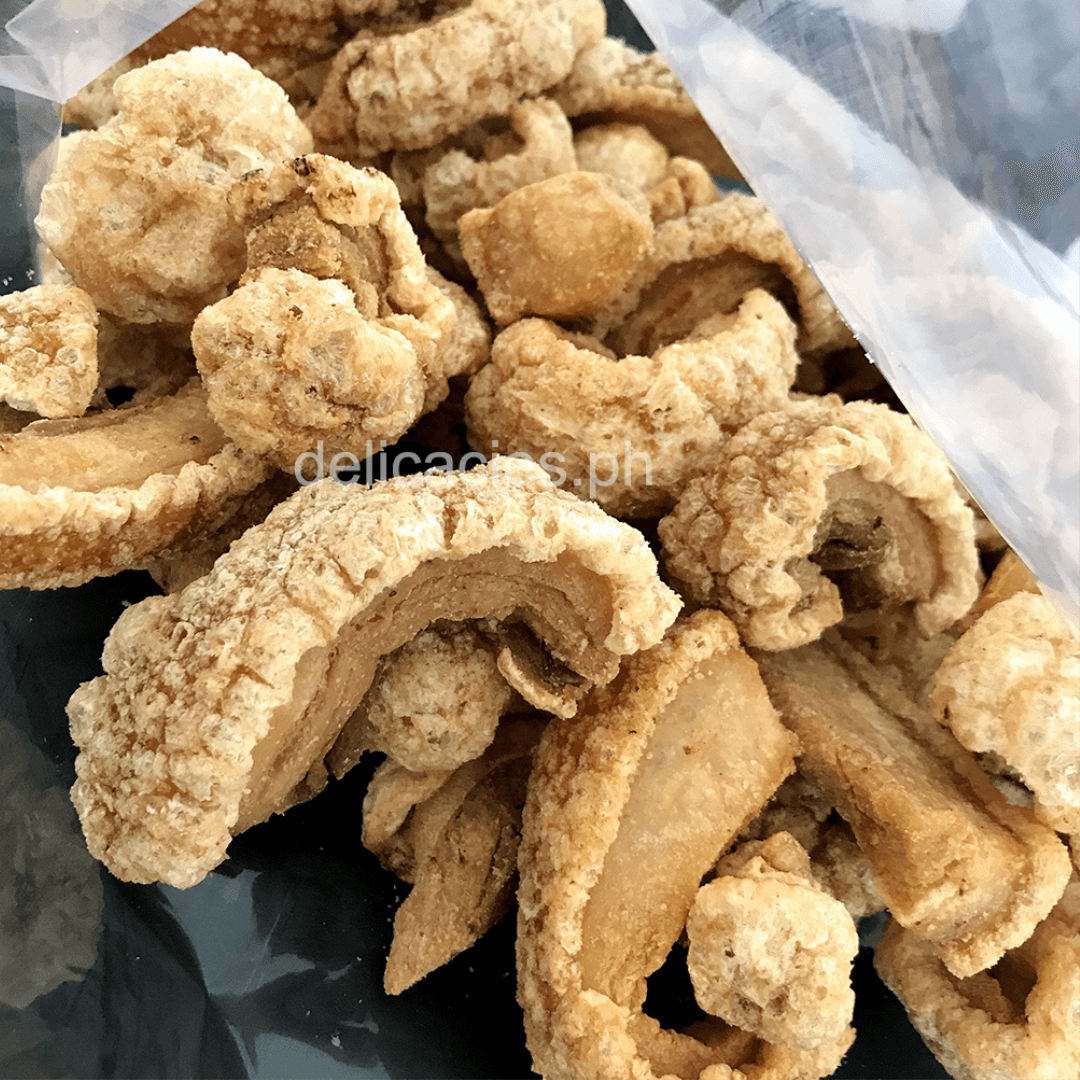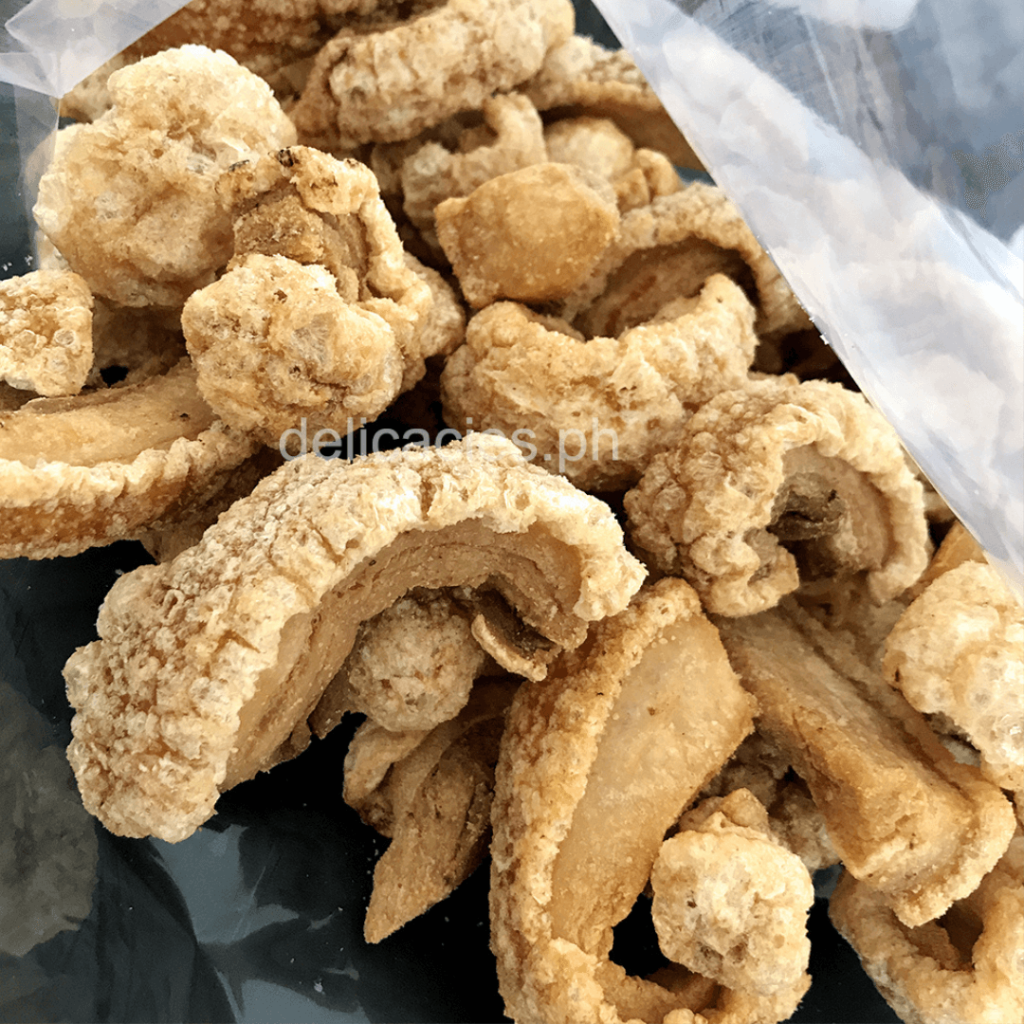 Chicharon is sold almost everywhere in the Philippines, but it is actually one of the best Cebu products and delicacies. If you're looking for the best chicharon, you definitely shouldn't miss out on Cebu chicharon!
Chicharon is made of pork rind. It is boiled in water and well-seasoned with spices and salt before it is cooked in hot oil and turns into a crackling chicharron. The pork cracklings in this town come in two variants: the one with purely pork skin and the version with meat. Some prefer the ones with meat while others enjoy the version without the meat, either way, they both come perfect with plain vinegar.
There are a variety of ways to eat chicharon. Some enjoy it as a viand and eat it with rice for a regular meal. Meanwhile, others used it as an ingredient to a dish to incorporate the distinct flavor of the cracklings on it. Meanwhile, most of the locals like to eat it as a snack and pair it with chili vinegar as a condiment.
If you're looking for the best chicharron in Cebu, you should definitely head south to Carcar! The city is well-known for producing some of the best chicharron in the country.